For Human Resources Development
MJC becomes the hub of core industrial human recourses development and contributes to the strengthening of linkage between Myanmar enterprises and Japanese enterprises.
To provide the best educational preparation for your career of business leadership.
To provide functional knowledge, practical management skills, and the ability to identify and analyze problems from multiple perspectives by using a variety of approaches.
To promote business networking between Myanmar and Japan.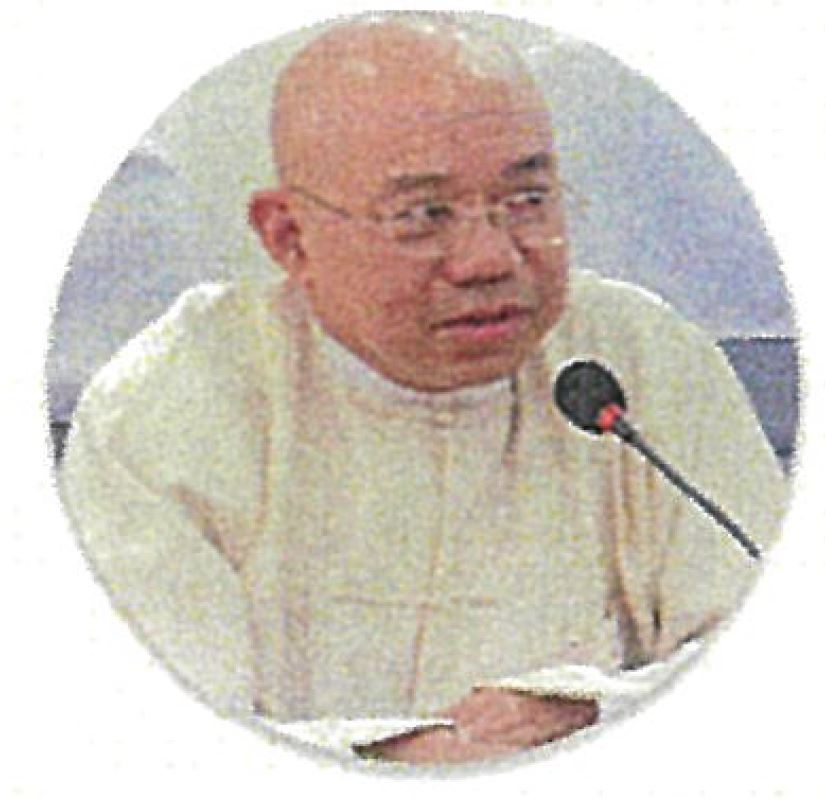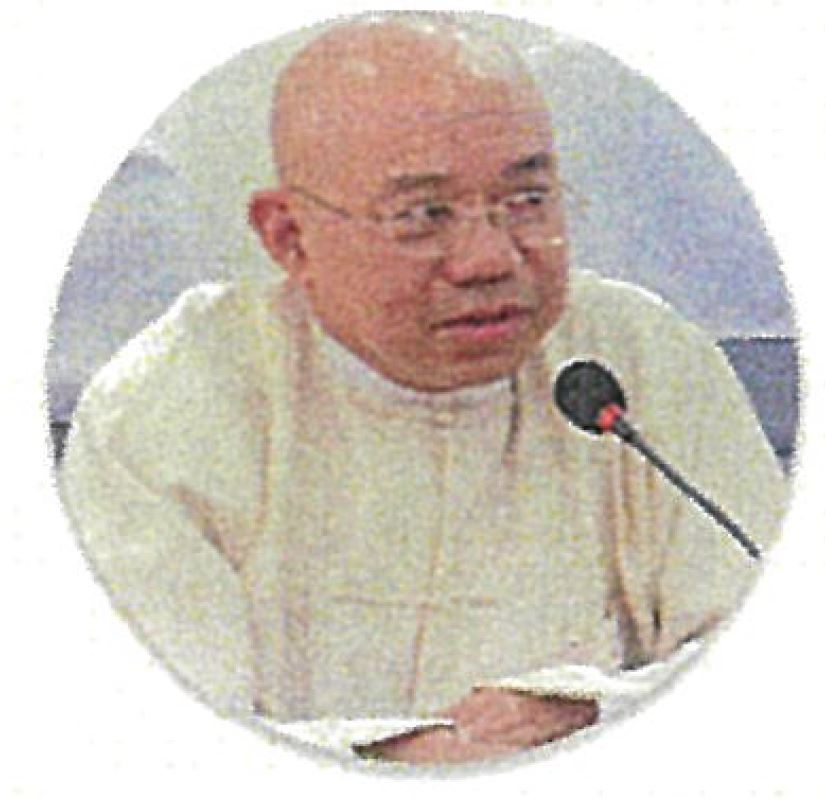 "In order to compete with other ASEAN states and global market, yanmar should enhance human resource development program, and to grasp the substantial management skills and international busi­ness "know-how".
MJC contributes to human resources development in the industrial and commercial field of Myanmar, introducing Japanese management practice. MJC is ready to assist you in any way possible.,,
Mr. Yamauchi Kunihiro – Chief Advisor
"MJC business courses are designed to enable participants to ac­quire and develop theoretical planning capability, systematical and practical capability, as well as management capability through prac­tical lectures, field works as well as workshops and case studies so that participants can establish methods of finding solutions to cha!­lenges within their companies. We believe that these methods differ­entiate us from other training organizations. So don't miss your chance in taking you to the road of success for your business."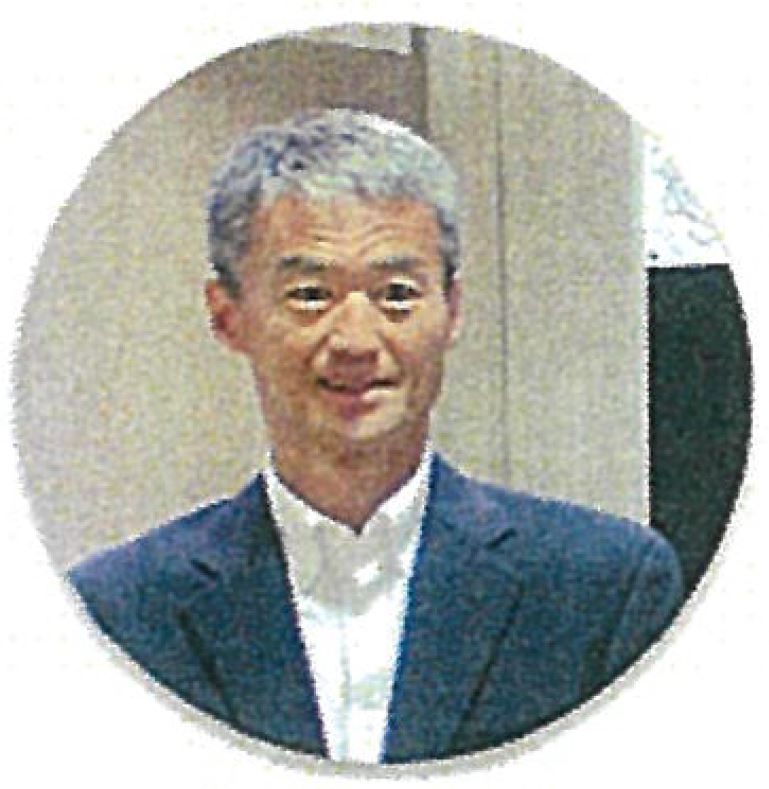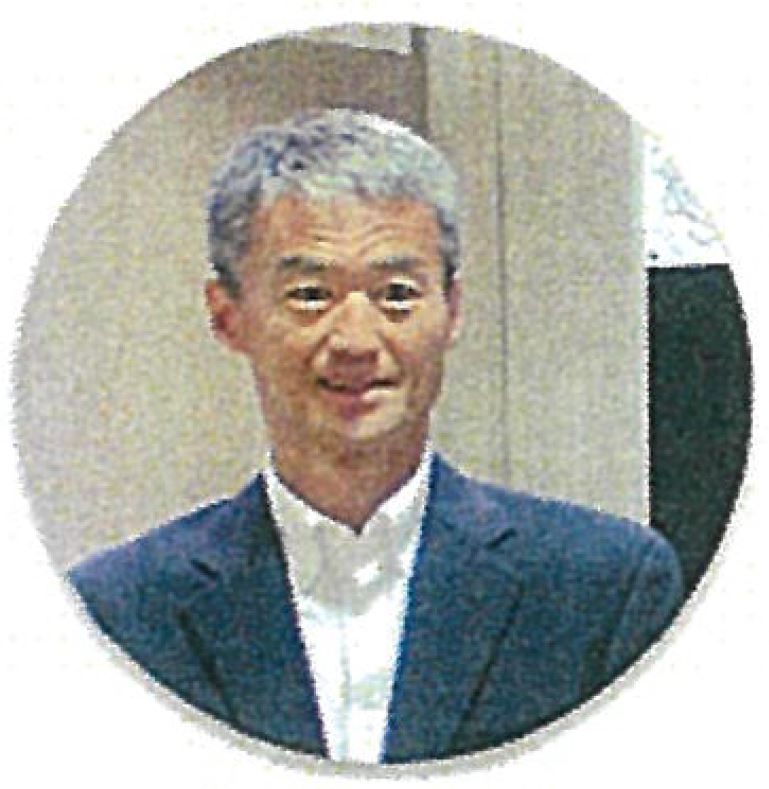 Under the government of President Thein Sein, who was inaugurated in March 2011, Myanmar is anticipating sustained economic development through advancing democratization domestically and moving toward a market economy.
Under these circumstances, there is a pressing need for Myanmar to acquire and develop talented people who have advanced expertise in management or technical knowledge that has international currency.
The Myanmar-Japan Center for Human Resources Development is located in the building of the Republic of the Union of Myanmar Federation of Chambers of Commerce and Industry (UMFCCI)- a leading organization of Myanmar's business community that has over 27,000 member companies.
In order to train core industrialists who will support the development of Myanmar's economics, the center conducts business courses targeting business administration people, particularly for those in middle and senior management position in companies.
Additionally, it serves as a hub for business information networks that will contribute to strengthening economic relations between Japan and Myanmar.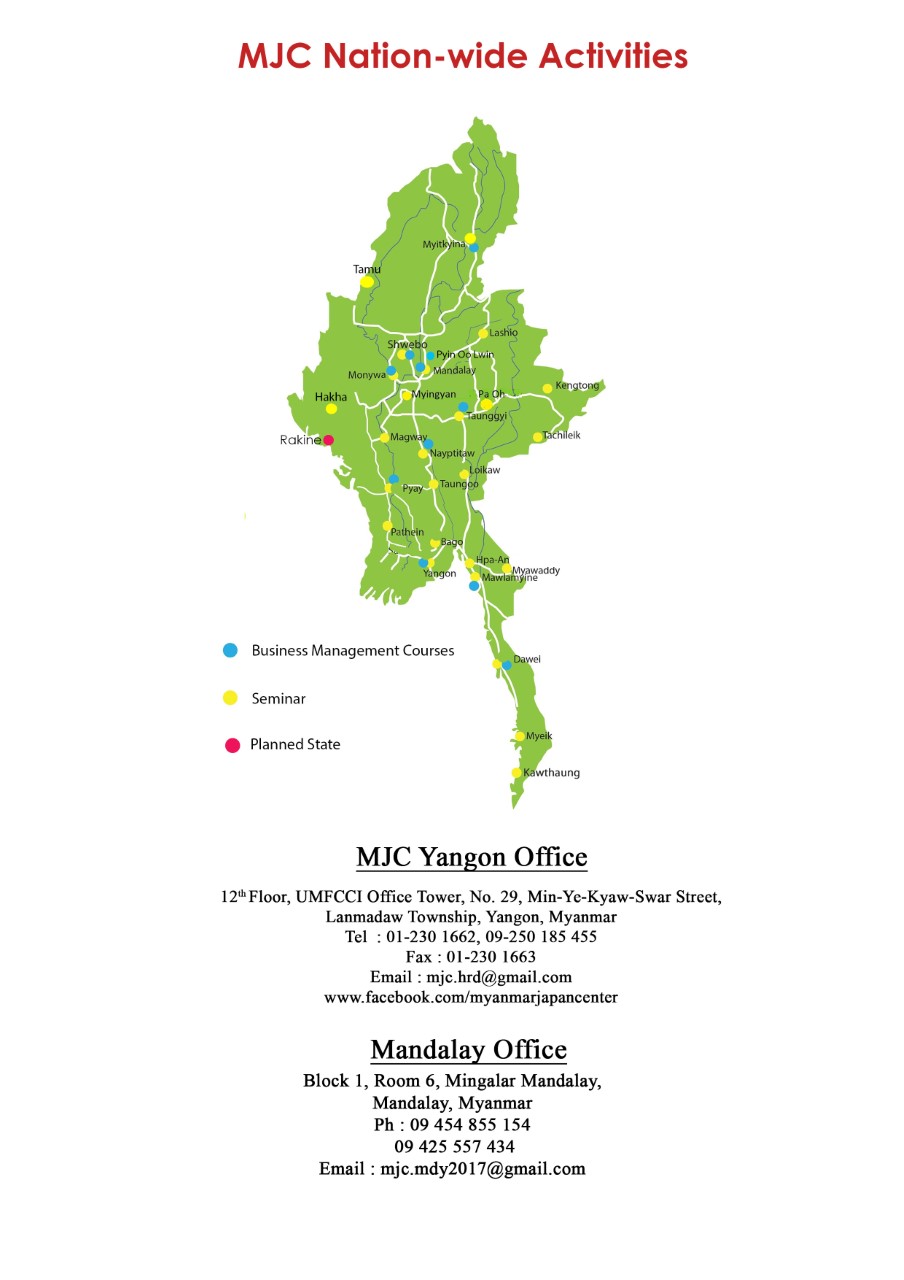 The Primary Goal of MJC is:
Address:
12th Floor, UMFCCI Office Tower, No. 29, Min ye kyaw swar Street, Lanmadaw Township, Yangon, Myanmar
Tel: (+951) 2301662
Fax: (+951) 2301663
Email:
mjc.hrd@gmail.com
mjc.reception@gmail.com
Address:
Block (1), Room (6), Mingalar Mandalay,Mandalay, Myanmar
Tel: (+959) 9425557434
Email:
mjc.mdy2017@gmail.com