#Meaning of Keieijuku – Keiei = Management,
juku = School where students actively learn and motivate each other​
The business environment in Myanmar has been changing significantly. For those are doing business in Myanmar, the competition with foreign goods and services will be increasingly fierce.
The Executive Course – KEIEIJUKU is a course that focuses on the study of business cases with Japanese style management and aims at improving capacity of the top management of Myanmar's enterprises.
Strengthen their insights via the right context. Develop strategic thinking and decision making with Japanese Style.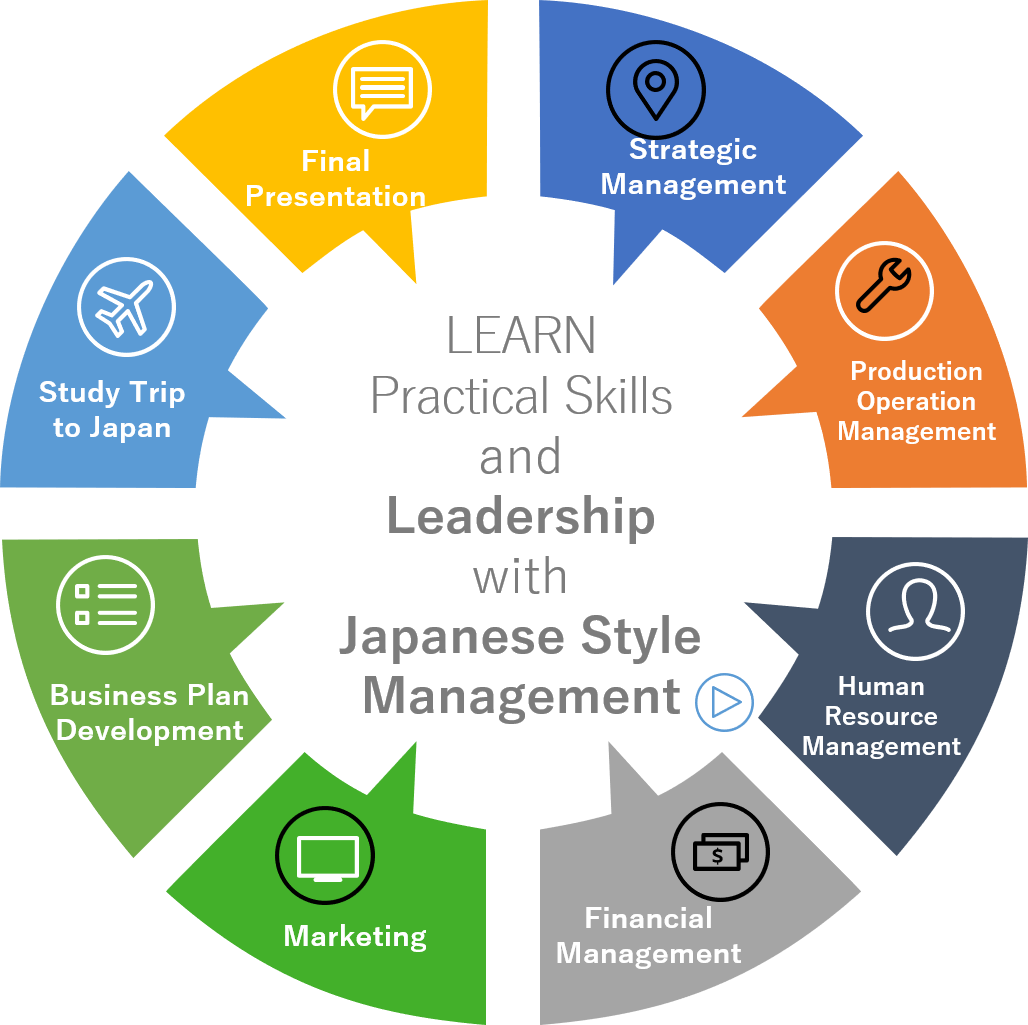 | | |
| --- | --- |
| Period | : Sep 2019 – Mar 2020 |
| Time | : 9:00 – 16:00 (Sat & Sun) |
| Type | : Certificate |
| Place | : Yangon |
| Eligibility | : CEO or equivalent(Myanmar Nationality) |
| # of participants | : 15 persons |
| Tuition Fee | : 2,500 USD + 200 USD (Registration fees) |
| Application deadline | : 31 July 2019 |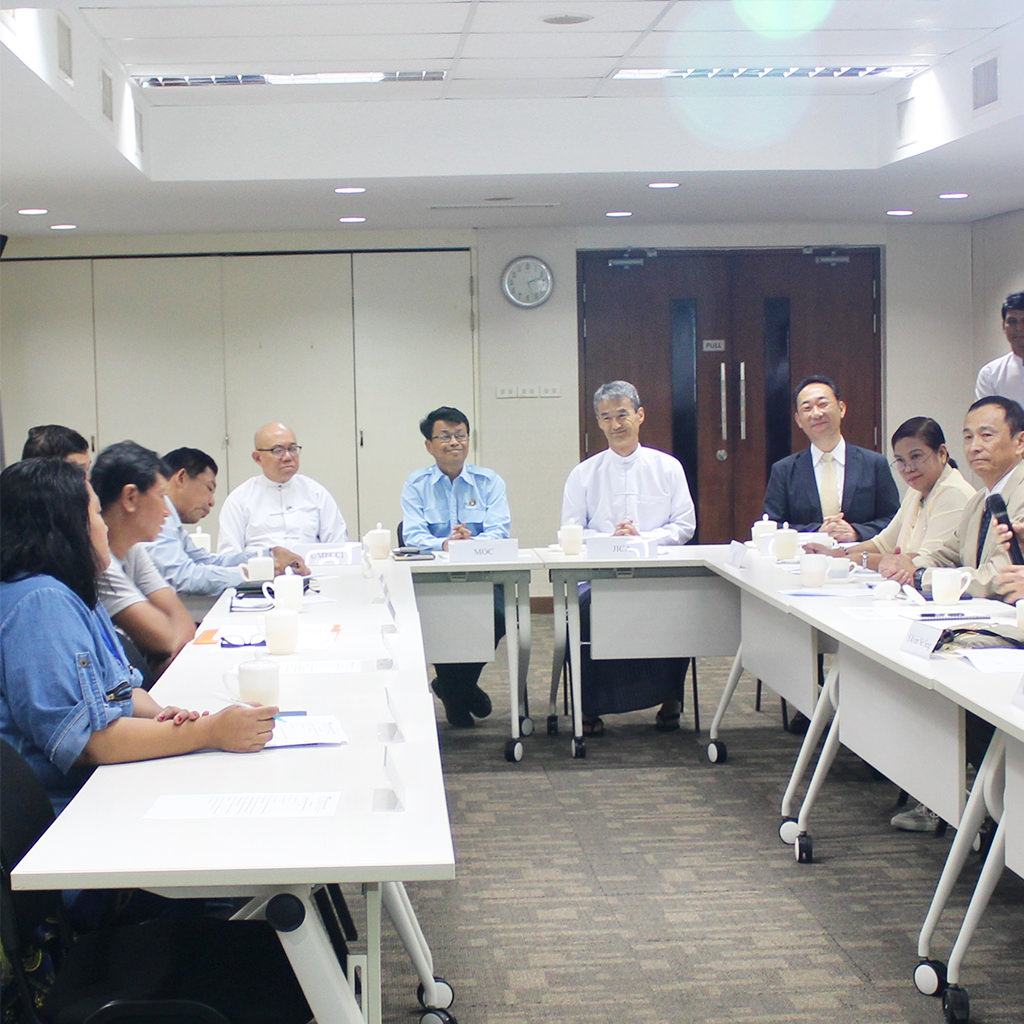 Strategic approaches (Positioning, Value), SWOT Analysis, Critical Success Factors (CSF), Strategic Planning, Corporate Philosophy (Vision, Mission, Credo)
Process & factory improvement, Outline of Quality Management, Promotion activities of 5 S, Visualization & Hou Ren Sou, 5 Why analysis, PDCA Management Cycle, Management by Objective (MBO)
Leadership, Communication, Teamwork
Financial Statements, Cash flow management, Financial ration analysis, Cost-Volume-Profit analysis (CVP), Marginal profit analysis, Capital budgeting
Digital marketing process, Persona Marketing, Customer Journey Map, Triple Media Strategy, New 4 Cs, Content Marketing
Overview of strategic business plan, Corporate Philosophy, 4 Cs, Positioning/Differentiation, Critical Success Factors (CSFs), Business flow, Financial projection/simulation
| | | |
| --- | --- | --- |
| Subject | Date | Lecturer |
| Strategic Management | 7 – 8 Sept | Mr. Tetsuo Fukuyama |
| Production Operation Management | 5 – 6 Oct | Mr. Kazumi Masuda |
| Human Resources Management | 2 – 3 Nov | Ms. Masami Sugaya |
| Financial Management | 16 – 17 Nov | Mr. Kazunobu Chigusa |
| Marketing Management | 21 – 22 Dec | Mr. Masakazu Hirakawa |
| Business Plan Development* | 11 – 14 Jan | Mr. Tesuo Fukuyama |
| Keieijuku Study Trip to Japan** | 1 – 15 Feb | Relo Panaconic Excel |
| Final Presentation | 21 – 22 Mar  | Mr. Shigeru Teramura |
*Place: TBA   **Tokyo, Nagoya, Nobeoka etc.(TBA)