KEIDANREN SCHOLARSHIP AWARDING PROGRAM
Japan Business Federation (KEIDANREN) has collaborated with MJC since its establishment. In FY2013, KEIDANREN awarded (85) scholarships to the outstanding participants of MJC. In FY 2014, according to the expending of MJC business courses, KEIDANREN increased its scholarship up to (100) participants accordingly.
At the end of each general course, MJC lecturer identifies up to (5) outstanding participants according to their performances and contribution during the course.
100 outstanding Participants
An equivalent amount of their tuition fees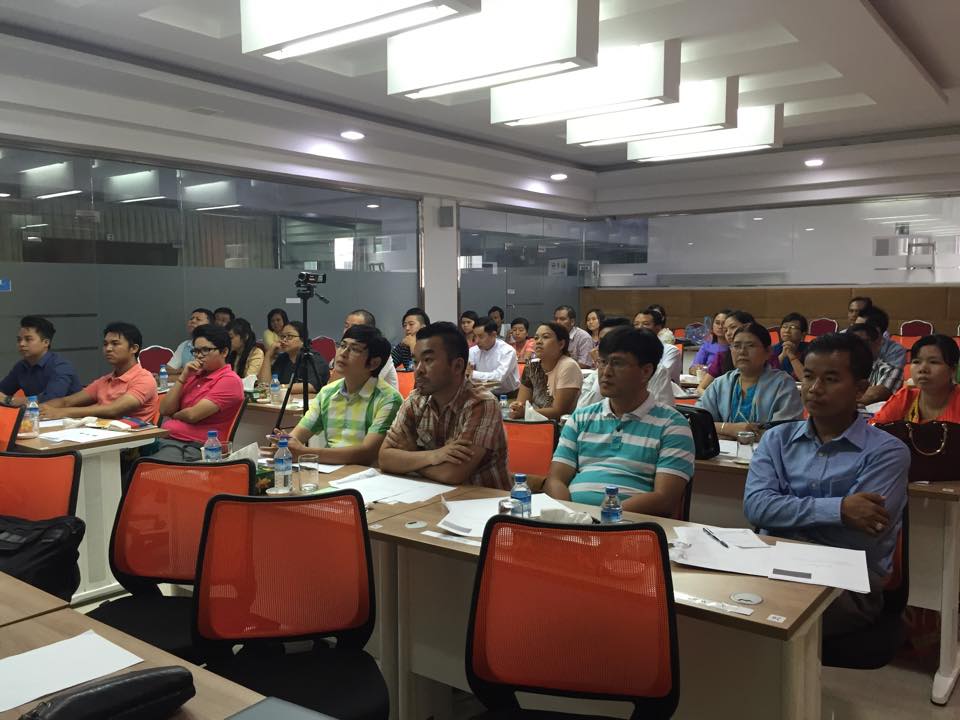 Study trip to Japan program
To learn about the development process of Japanese companies through visits and visits to Japanese companies including local SMEs and local governments that support them, and think about Myanmar's own business and trainees.
To take advantage of networking opportunities such as Community exchange meetings at local governments, University, and business exchange meetings with companies, and have opportunities to develop trainees' own business while at the same time business exchange between Japan and Myanmar.
15 excellent participants selected from MJC business courses in FY2018.
There areTWO steps to follow:
Step(1) – Interested participants are required to submit the assignments to participate in the study trip program. Then the selection board chooses 21 participants by using a coding system.
Step(2) – The selected participants are asked for a presentation in front of the selection committee in Yangon and Mandalay. Finally, 15 participants are selected for the Study Trip to Japan Program.
The action plan will be compiled as the training result and announced on the final day of the training.
Theme(provisional):
How to use the learning from the training and its own business and the development of the region, Myanmar.
(Related Organizations) Keidanren, JICA Headquarters
(Manufacturing sites) TBD
(Service industries) TBD
(Local Government related) TBD
The Project for Human Resource Development Scholarship by Japanese Grant Aid(JDS) is to support human resource development of the Japanese grand aid recipient countries. JDS Project targets the highly capable young officials (mainly government) who are expected to engage in implementing social and economic development plans as a future leader. JDS Project offers 2-year Master's courses at Japanese Universities in English. JDS Fellows will get a special opportunity for directly learning the forefront knowledge in the technological environment as well as for building wide human networks.
Since 2015, MJC has engaged JDS Program as one of target organizations from the private sectors in Myanmar.
The main objective of MJC to participate in the JDS Program is for the birth of Local Instructors for MJC after learning management schemes and the theories and, graduating by Japanese Universities. Moreover, JDS returned fellows are expected to contribute to the enhanced bilateral relations between Myanmar and Japan.
MJC proposes 3 -4 outstanding graduates to JDS Program.
1(One) MJC Outstanding Participant